What is Rheumatoid arthritis?
Rheumatoid arthritis usually affects joints, tissues around joints, and other body organs too. But most of the time it affects joints and surrounding tissues of hands, feet, knees, and ankles. In these diseases, inflammation is observed in joints that can lead to irritation, joints distortion, and bone crumbling.
This is a long-term disease that starts and develops very slowly. It is more common in women during their middle ages. But it can occur in any person at any stage of life.
This disease is also called an autoimmune disorder because in this condition our body's immune system mistakenly attacks our own body's tissues. In addition to causing joint problems, rheumatoid arthritis sometimes can affect other organs of the body including skin, eyes, lungs, and blood vessels.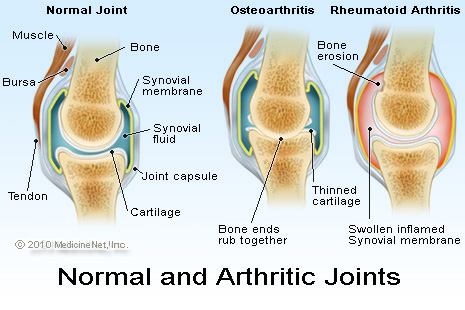 Common Symptoms
Early Symptoms of RA include:
stiffness in joints especially after leaving the bed
Swelling in Joints
Physical and mental stress due to sleepless
Discomfort while walking
Fever in evening
Advanced Symptoms of Rheumatoid arthritis include:
Pain on the same joints on both sides of the body
Joints may be deformed
The range of motion of joints is reduced
Some other common symptoms may include:
Feeling of pain in the chest while breathing
itching and burning in eyes and dry eyes and dry mouth
Formation of nodules underbody skin
Feeling difficulty and problems in sleeping
Burning feeling in hands and feet
Main Causes of Rheumatoid arthritis
The exact cause of RA is not known but certain factors are known to contribute to this disease including:
The main factor causing this disease is a disorder in the body's immune system. Our immune system starts fighting with our own body tissues and systems. This affects cartilage bones, ligaments, and tendons of body joints making them weak, swollen, and inflamed. With time, the joints are deformed and they are not able to move properly.
Some other factors Increasing RA Problem include:
Smoking
Exposure to Silica
Some diseases like periodontal disorders
Allopathic treatment of Rheumatoid arthritis and Its Side Effects
When you are suffering from Rheumatoid arthritis and seeking allopathy treatment then there are plenty of available medicines. Here we are providing a list of a few of those medicines that are usually prescribed.
1- NSAIDs (Non-Steroidal Anti-Inflammatory Drugs)
2- DMARDs (Disease-Modifying Anti-Rheumatic Drugs)
3- Corticosteroids
4- Biologic Response Modifiers
5- Immunosuppressants
All these medicines have severe side effects associated and are very expensive. Most of the time they provide only temporary relief.
Safe and Best way to Treat Rheumatoid arthritis in Homeopathy
Homeopathy treatment is known to be quite efficient for the treatment of rheumatoid arthritis. The reason why homeopathy treatment is so effective to treat this disease is that it works by making the immune system effective. A suitable treatment using the homeopathic treatment may help to put a stop to the development of RA. You would be happy to hear that these medications can show extremely successful results.
Some common homeopathic medicines to treat Rheumatoid arthritis include:
Rhus Toxicodendron
Bryonia
Apis
Ledum
Causticum
Kalmia
Colocynthis
Magnesia phosphoricum
Actea spicata
Please note that you are NOT advised to take any of these medicines on your own. You must consult a certified homeopathic doctor who will suggest you right medicine after examining your condition.
Case Study:
Mr. Khalil Recovered from Rheumatoid Arthritis by the homeopathic treatment done by Dr. Sabeel.
Related