Summary of Disease and Symptoms:
Patient Name: Mr. Khalil-ur-Rehman
Resident: Rawalpindi, Punjab, Pakistan
Disease: RA Factor Disease (Rheumatoid Arthritis Disease)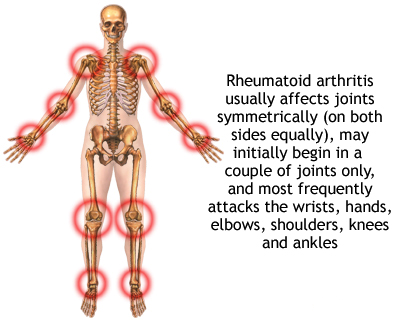 Symptoms:
The patient was suffering from following symptoms. All these symptoms were severe:
Severe pain in both wrists
Severe pain and stiffness in fingers
Pain was increased while moving wrists and fingers
Severe pain in Knees
Pain was increased during cold weather
Depression due to his health condition
Treatment Done By Dr. Sabeel:
When patient met with Dr. Sabeel, his condition was worse and he was very upset. The symptoms were severe and Allopathic treatment was simply not working. Dr. Sabeel studied the symptoms and condition of patient and suggested him some medicines. Patient was advised to take medicines regularly and not to lose hope. After few weeks of continuous treatment, the pain had become mild and patient was feeling better.
Dr. Sabeel kept on changing the medicines according the changing symptoms and condition of patient. After about 8 months, patient was fully recovered from Rheumatoid Arthritis disease and there was no more pain in his wrists, fingers and knees.
Related