Here is the latest  case study M Zafeer Cured of anal fistula by the homeopathic medicine
Patient Information
Patient Name: Mohammad Zafeer
A resident of Peshawar, KPK, Pakistan
Symptoms Told By Patient
Burning and itching.
Pus and blood are secreted all the time from the wound near the anus.
Acidity after eating two hours.
These were the perfect symptoms of Anal Fistula.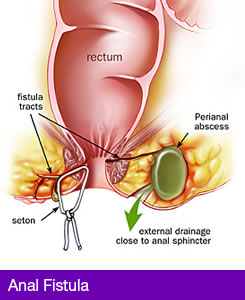 For More Information: Read Homeopathic Treatment of Anal Fistula
Previous Medical History:
M Zafeer had previously contacted Allopathic doctors to cure his problem. Doctors had recommended him surgery to cure Fistula. He spent lots of money to get the surgery done. It was a painful process. But the worst part was that Anal Fistula was never cured even after the operation. Mr. Zafeer was really disappointed.
Treatment Done by Dr. Sabeel to Cure Anal Fistula
Then he heard about Dr. Sabeel and decided to contact him. Dr. Sabeel studied the symptoms and previous medical reports of the patient. To understand the severity and complexity of the Fistula, Dr. Sabeel recommended Mr. Zafeer take a Pelvic MRI test. This MRI test helped Dr. Sabeel to find out how deep was his Fistula.
Now, Dr. Sabeel started giving homeopathic medicines to Mr. Zafeer to treat his Fistula problem. Mr. Zafeer started seeing the relief within one month. Pus formation and the pain were reduced very much within few weeks. Dr. Sabeel was continuously studying the changing symptoms and kept on changing the medicines accordingly.
After 4 months, the Anal Fistula of Mr. Zafeer was 100% cured. There was no pus, no itching, no pain, and no wound around Anus. All medical reports were cleared too. Now, Mr. Zafeer is living a normal healthy life and Fistula has never re-occurred.
Are You Suffering From Anal Fistula and Want the Cure Without Operation?
If you or anyone closer to you is suffering from Anal Fistula, then don't waste your time and contact Dr. Sabeel to get the best treatment and instant results.
Related