MRI of Mrs. Nafeesa Cured from Anal Fistula by Homeopathic medicine
February 10, 2018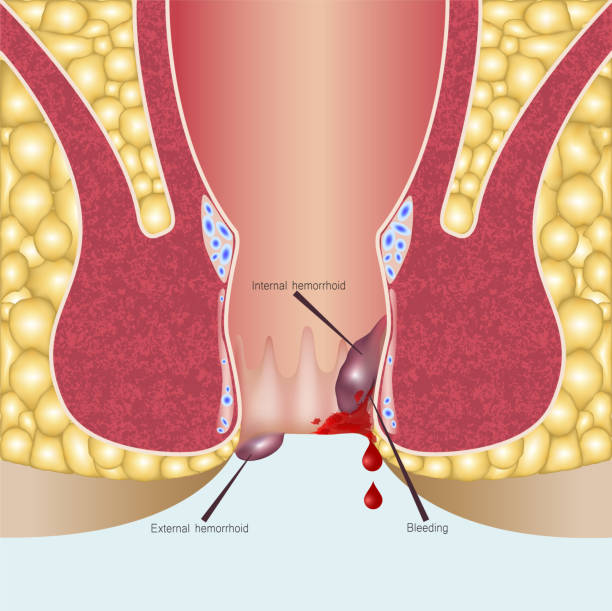 Haemorrhoids Treatment in Homeopathy without operation
September 15, 2018
Here is one more case study of patient Fahim Ullah who was cured of Anal fistula disease by the homeopathic treatment done by Dr. Sabeel Ahmed.
Patient Information:
Name: Fahim Ullah
Gender: Male
Residence: Mardan K.P.K
Clinical Record No: 1144
Symptoms and Patient:
Blood and pus comes from the external opening
Constipation unsatisfactory stool.
Acidity before eating.
Sometimes blood mixes with pus
Disease Diagnosed: Anal Fistula
MRI Report Before Starting Homeopathic  Treatment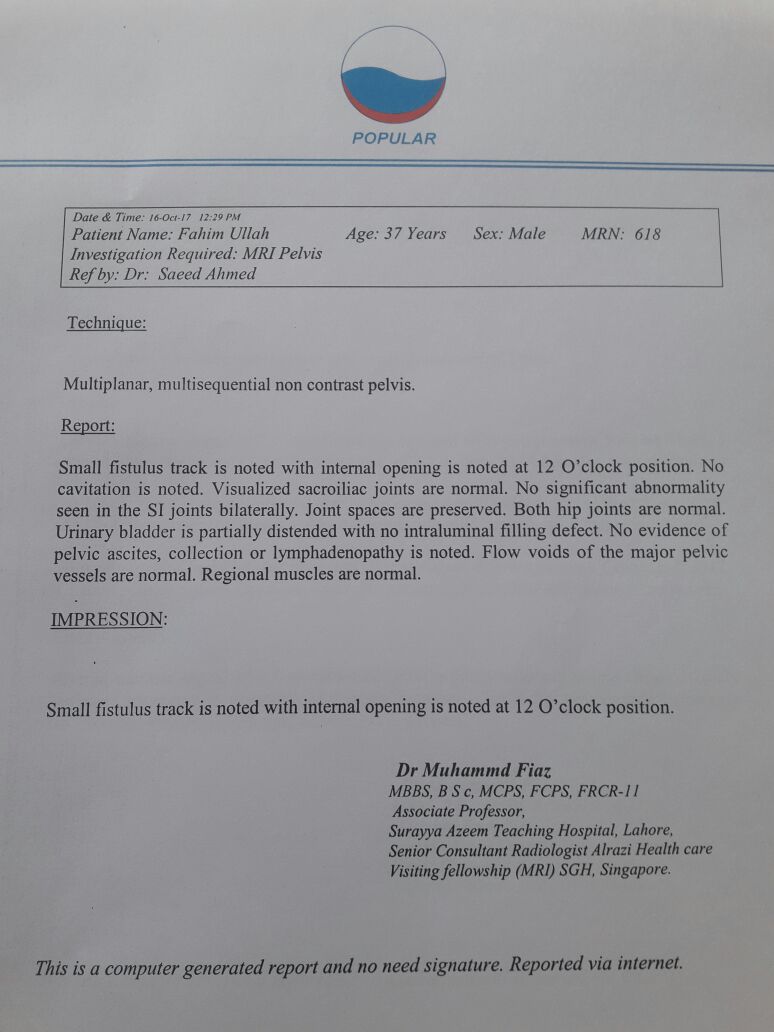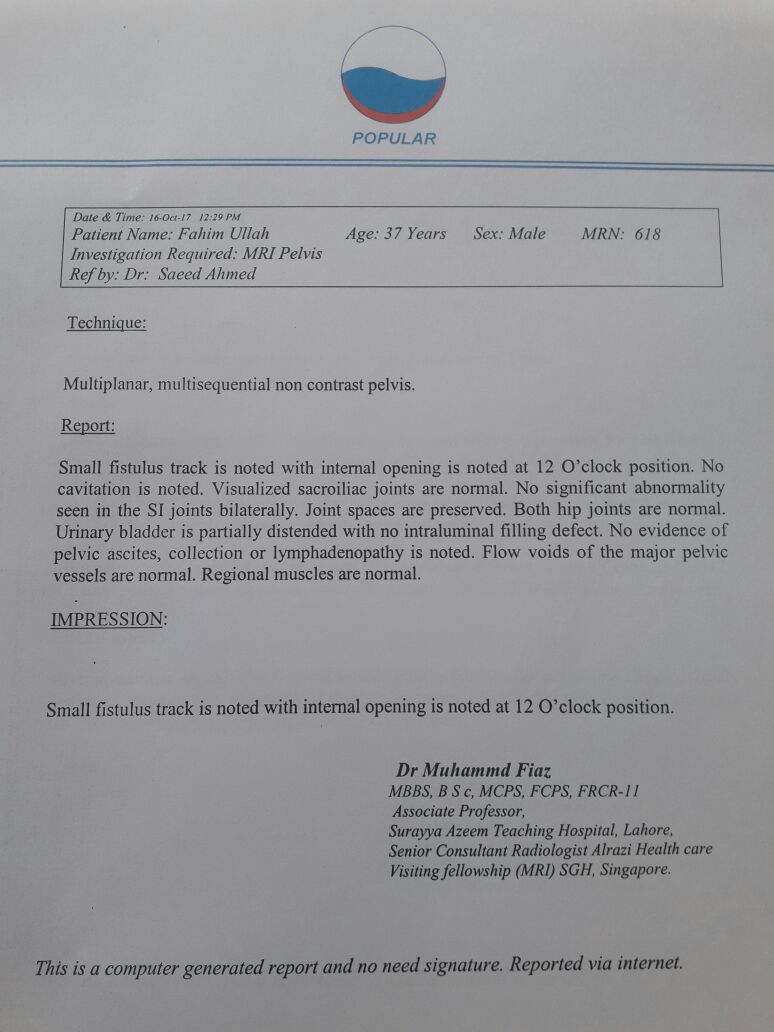 Report after Homeopathic Treatment of Anal fistula without operation/surgery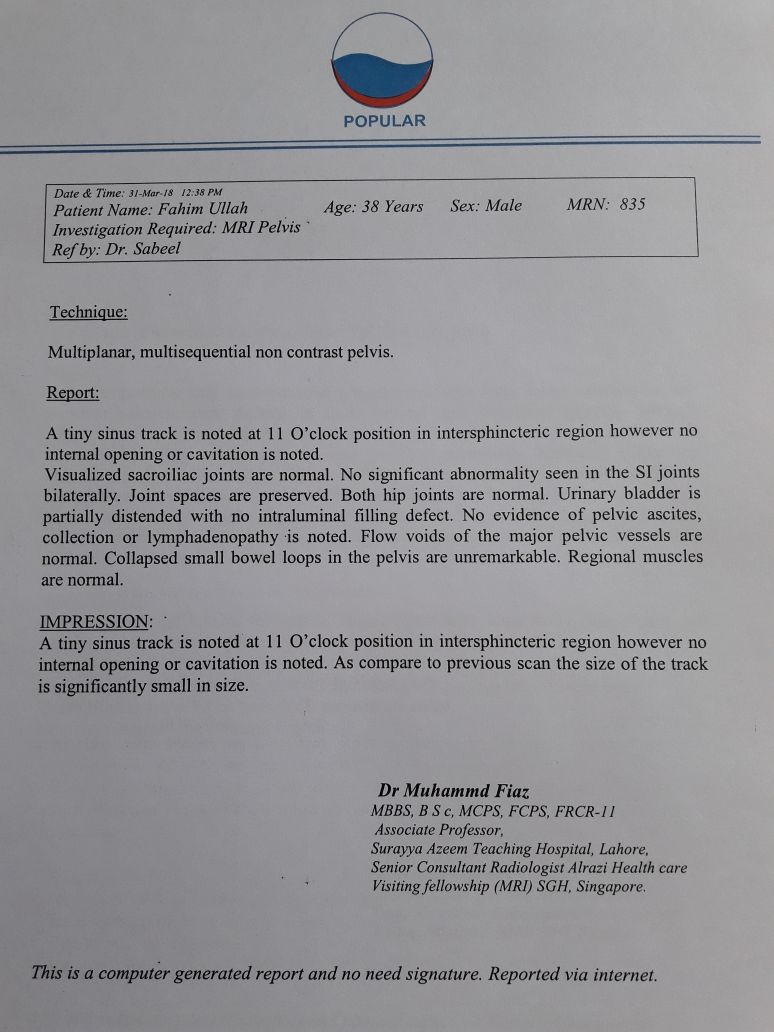 Fahim Ullah was operated on twice but it can not properly cure than he starts treatment from Dr. Sabeel's first MRI done in October 2017 report.
Impression fistula track is noted with an internal opening.
After Homeopathic treatment of anal fistula for six months, MRI was done again on 31st March 2018.
Conclusion:
No internal opening is noted compare with the previous scan the size of the fistula tract is significantly small size.
Dr. Sabeel has vast knowledge to deal the Acute and chronic Perianal abscess disease if anyone has problems regarding piles, Haemorrhoid, fissures so don't hesitate to contact Dr. Sabeel.
Related
Dr. Sabeel Ahmed Qureshi is serving as Homeopathic doctor for last 18 years in Rawalpindi and Islamabad. Dr. Sabeel is treating patients from all over the world for almost all types of diseases. If you want to discuss or start your treatment please email Or call. Treatment for people of all countries is offered.