What is Anemia? Symptoms, Diagnosis & its Homeopathic Treatment
February 17, 2019

Internal Piles Types, Causes and Its Safe Treatment in Homeopathy
July 1, 2019
This latest case study of a left ovarian cyst associated with Crystals on the right kidney and left kidney stones was cured of homeopathic treatment by Dr. Sabeel. This report is from June 2019.
Patient Complete Information
Name: Mrs. Mehnaz
Gender Female
Residence: Rawalpindi Pakistan
Age: 38 years
Medical History of Mrs. Mehanaz
 Mrs. Mehnaz told Dr. Sabeel that she has pain on both sides of the kidney region due to a kidney stone.
She was also feeling burning while passing the urine.
Swelling on the abdomen and was feeling uncomfortable in the stomach after eating a meal and feeling heavy pressure
Lower abdomen. Mrs. Mehnaz also has pain in lumber because she has  Lumber Spondolyitis sometimes develop Nausea and vomiting.
Ultrasound Report Before Starting Homeopathic Treatment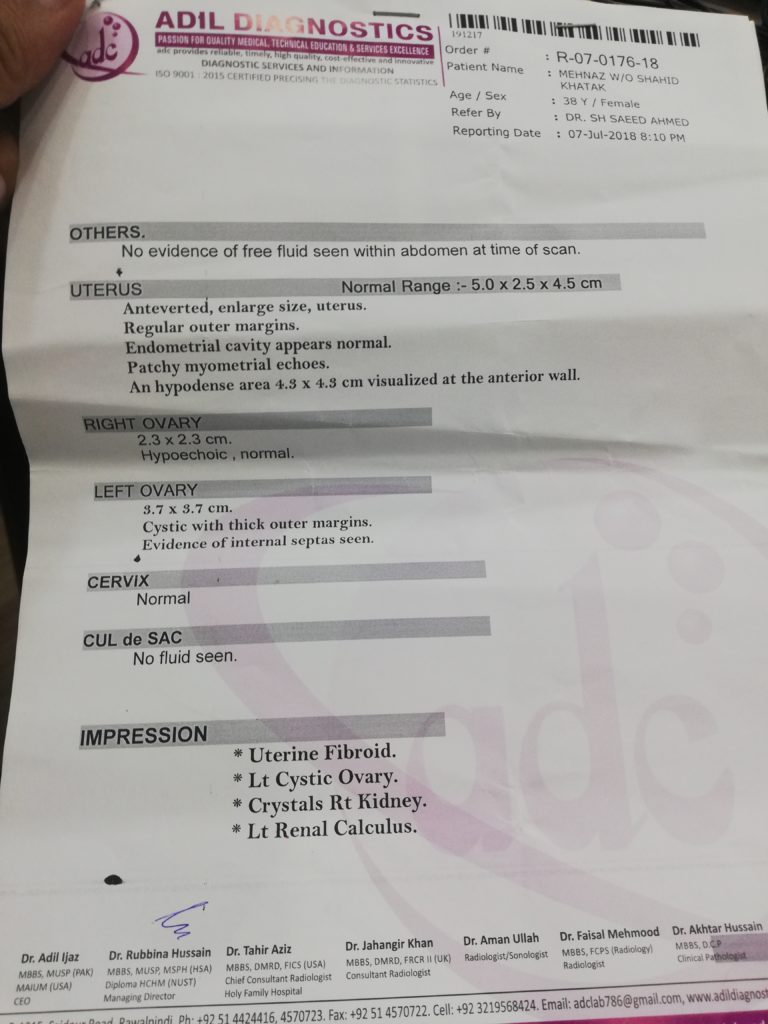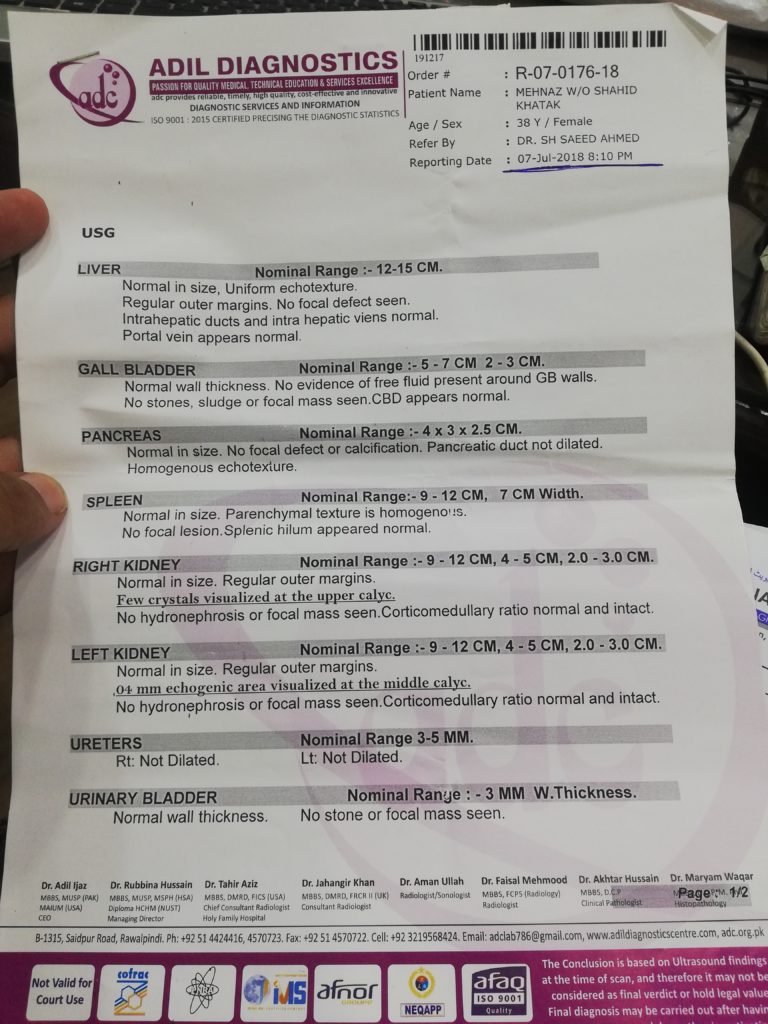 Medical Report After Homeopathic Treatment of Dr. Sabeel
Conclusion
Above mentioned reports have shown, that Mrs. Mehnaz is completely cured of ovarian cyst and kidney stones after Using Homeopathic Medicine. A fibroid is still found in the reports DR Sabeel focuses on Fibroids and is given the perfect homeopathic remedy to cure the remaining issue.
Related
Dr. Sabeel Ahmed Qureshi is serving as Homeopathic doctor for last 18 years in Rawalpindi and Islamabad. Dr. Sabeel is treating patients from all over the world for almost all types of diseases. If you want to discuss or start your treatment please email Or call. Treatment for people of all countries is offered.