What is Cancer?
Is Treatment of Cancer Using Homeopathy Possible?
It is actually possible to treat cancer with Homeopathic medicines. In fact, Homeopathy is the only treatment method that can completely cure this disease. There are different approaches to treat this disease in homeopathy. Good Homeo practitioners usually use a combination of these approaches while treating a cancer patient.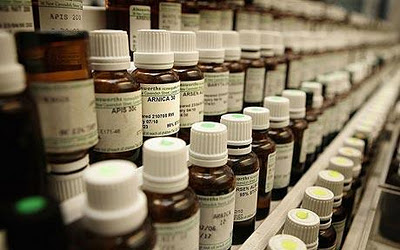 Cancer Treatment Approach – 1:
The first philosophy to treat cancer is to directly target the cancer tumors. In this way of treatment the practitioner selects the proper medicines that match the symptom picture of tumors. An example of such medicine is Conium Maculatum which can be used to treat immovable, hard and slowly developing tumors. In this approach, other symptoms of patient are also taken under consideration and they are treated too. But the main target of this treatment approach is always to target tumors and reverse their growth to the point where they no more exist or become harmless.
Homeopathic Cancer Treatment Approach -2:

The second or indirect approach is to strengthen the cell detoxification process and eliminative channels of patients like liver, lymphatic system, urinary tract and kidneys etc. In this approach the Homeo practitioner uses low potency drainage remedies that detoxify particular substances like heavy metals OR target particular body systems. The particular medicines used for this drainage is selected after thorough analysis of particular cancer case.
Homeopathic Cancer Classical Treatment Approach -3:
In Classical approach to treat Cancer in Homeopathy, the complete interview of patient's emotional, physical and mental symptoms is conducted. After that best matching remedies are selected to address the complete constitution of cancer patient. Most of the times these Homeo medicines will affect and target the cancer tumors directly. This treatment, if done properly, can result in complete removal of cancer tumors of patient resulting in full recovery from this disease.
Cancer Treatment Done By Dr. Sabeel:

Dr. Sabeel uses all of above mentioned cancer treatment approaches after complete analysis of patient's condition. Many patients with blood cancer and other types of Cancers have effectively treated by Dr. Sabeel.
Related