Case study of patient suffering from Gall Bladder(pittay ki pathari) stones problem was completely cured and healed using homeopathic medicines from Dr. Sabeel. Here are details:
Patient's Details:
Name of Patient: Mrs. Khayam Tariq
Age: 35 Years
Gender: Female
Location: Rawalpindi
Patient symptom
: Due to Stones in Gall Bladder there was severe pain and discomfort Continue pain Right side liver region indigestion while eating food
Nausea and vomiting worse from smell of food
Fever in evening
Jaundice
. Doctors advised operation to remove the Gall Bladder, but mrs Khayam are not Interested to go for surgery
In the Mean while some one told her to dr sabeel, and she start taking homeopathic medicine from dr sabeel.
Medical Report Before Starting Homeopathic Treatment Gallbladder stone:
Here is the medical test conducted on 21 April, 2016. The medical report clearly mentioned that there were more than one tiny calculi of sizes 3-4 mm in the Gall Bladder of patient. Also the Gall Bladder was partially distended.
The treatment was started by using homeopathic medicines from Dr. Sabeel.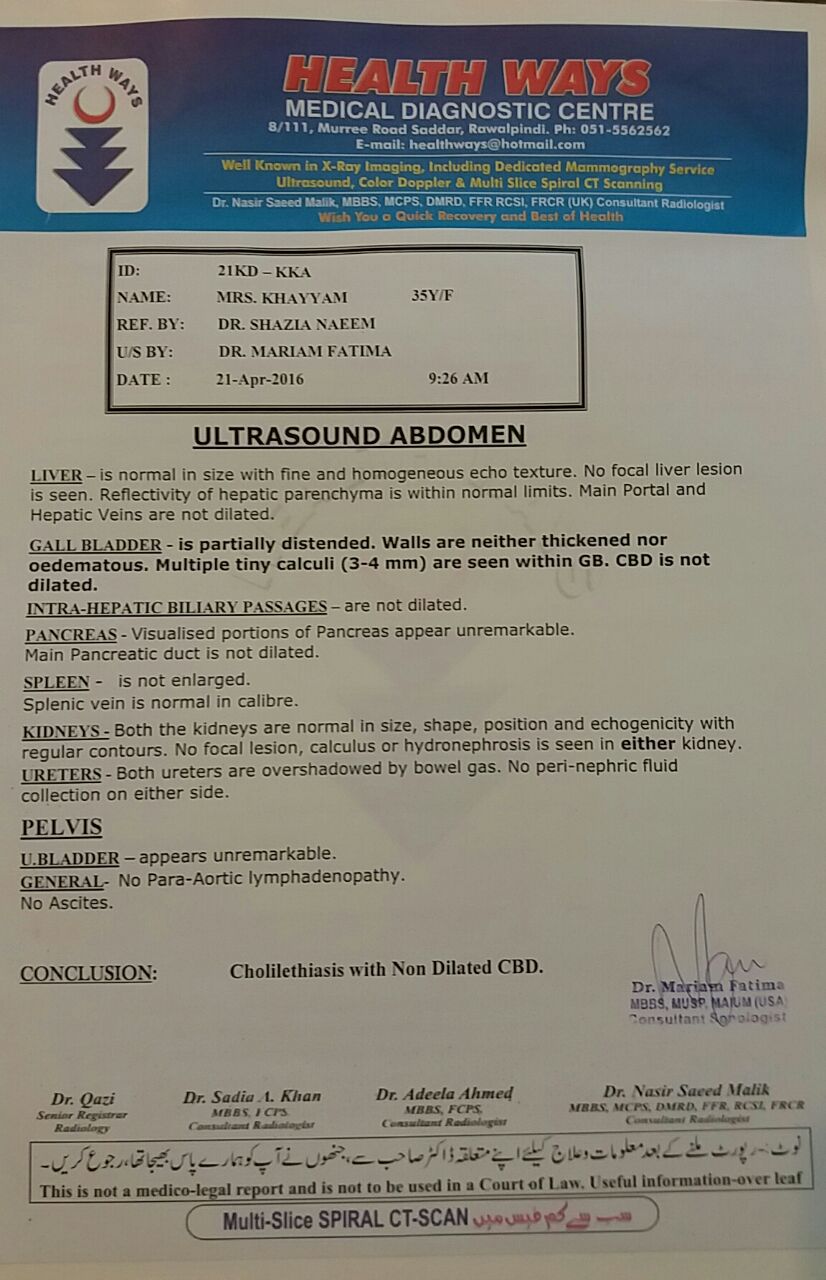 Medical Report After Treatment:
This medical test was conducted on 16 July, 2016. The report clearly shows that there were no more stones or calculi in the Gall Bladder of the patient. Simply the Gall Bladder was clear from any stones, calculus, mass, polyp or biliary sludge.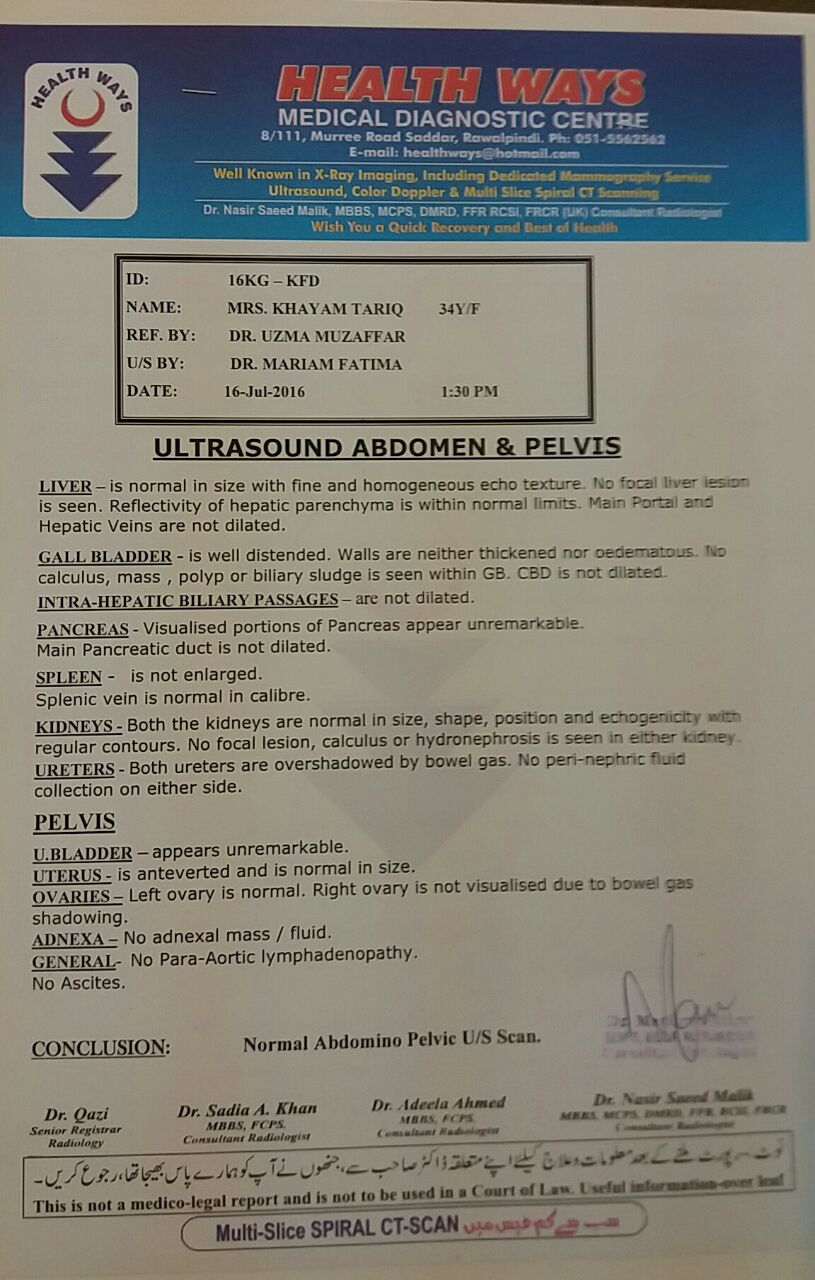 Conclusion:
The Gall Bladder calculi (more than 1 stones of sizes 3-4mm) were removed from the Gall Bladder of patient within 3 months. The treatment was done by Dr. Sabeel using homeopathic medicines.
More Details About Treatment of Gall Bladder Stones:
Checkout detailed article about gall bladder stones and its treatment in homeopathy.
Save
Save
Related