Mrs. Amna Zafar was a patient with Ulcerative Colitis disease. She had tried different treatment methods including Allopathic treatment but there was no benefit. Luckily she contacted Dr. Sabeel, shared her problem, and started the homeopathic treatment. The results were amazing. Here are the details of this case:
Patient Name: Amna Zafar
Location: Lahore, Pakistan
Disease Name: Ulcerative Colitis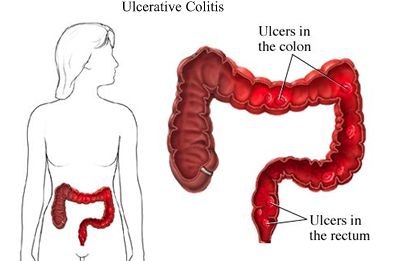 What is Ulcerative Colitis:
This is a kind of inflammatory bowel disease. In this disease, the internal linings of the colon (large intestine) and rectum are inflamed, infected, and get ulcers. The common symptoms of this disease are given below.
Signs and Symptoms:
12 to 14 episodes of diarrhea every day
loss of appetite
fever in evening
blood in stools
Intensive Abdominal Cramps before stool
Insecurity to Controlled the Stool.
Pain In Rectum while passing stool.
Anemia Due to bloody stool.
Treatment Done By Dr. Sabeel:
After talking with the patient, Dr. Sabeel examined her medical reports and studied all the symptoms. After his study, he understood the root cause of the problem and started medication. The patient started feeling relief after 2 weeks and within a few months, all symptoms of Ulcerative Colitis were gone.
Now, Mrs. Amna Zafar is living a normal life and she is completely recovered.
Related