Liver Cirrhosis cured from homeopathic treatment
June 16, 2021

Patient of Anal Fistula Curing By Homeopathic Treatment by Dr sabeel Ahmed
December 18, 2021
One more case study with an MRI report of a patient who was cured of an Anal fistula by the homeopathic treatment done by Dr. Sabeel Ahmed.
Patient Information:
Name: Mr. Shahzad
Gender: Male
Residence: Lahore, Pakistan
Age: 61 Years at the time of treatment
Contact Date: The patient contacted Dr. Sabeel in February 2021.
Disease Diagnosed: Anal Fistula
Medical Test Done: MRI Pelvis with Contrast
Symptoms
Intersphincteric Fistula Type
Constipation
Burring stomach after eating
Daily drainage of pus sometimes mixes with blood.
Pains in Rectal when drainage stopped.
Anal Itching
Redness and pinching and cutting pain after passing stool
Medical Report (MRI Pelvis with Contrast) Before Starting Treatment from Dr. Sabeel: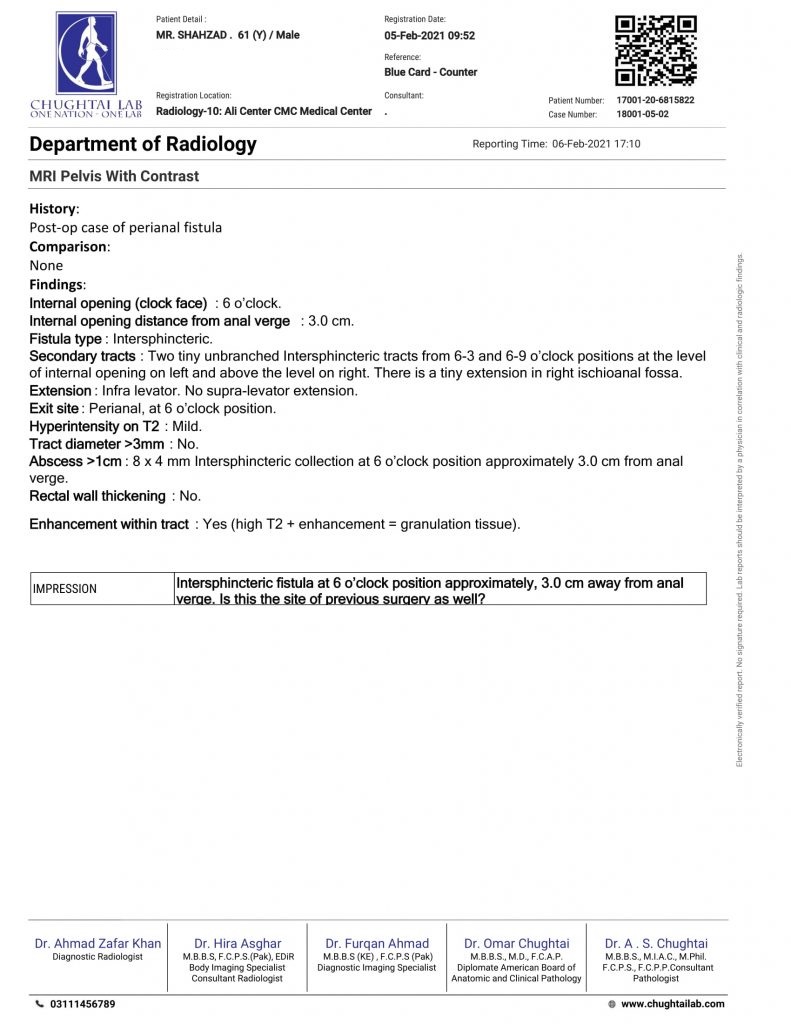 MRI Scan Report After Homeopathic Treatment :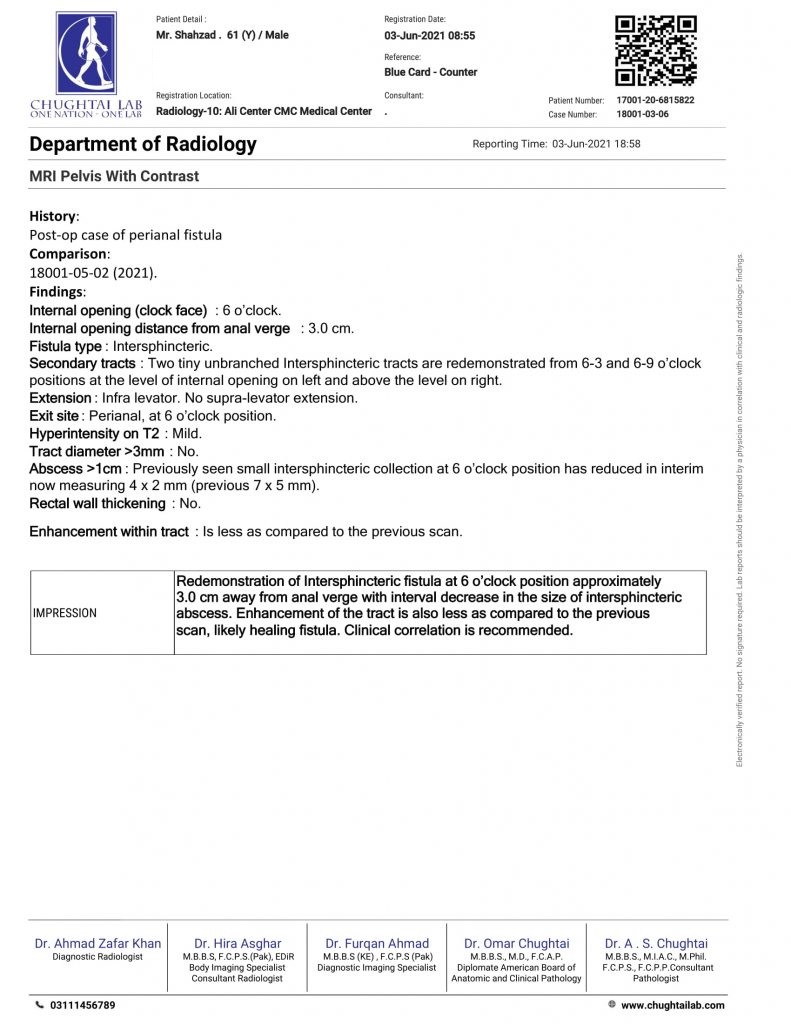 This report clearly mentions that enhancement of the track has reduced as compared to the previous scan and likely healing fistula.
Conclusion
The Anal Fistula of Mr. Shahzad is healing in 4 months without any operation, by homeopathic treatment of Dr. Sabeel. If you or your loved one is suffering from this condition then don't hesitate to contact me. An anal fistula can be fully cured without operation using safe homeopathic medicines.
Related
Dr. Sabeel Ahmed Qureshi is serving as Homeopathic doctor for last 18 years in Rawalpindi and Islamabad. Dr. Sabeel is treating patients from all over the world for almost all types of diseases. If you want to discuss or start your treatment please email Or call. Treatment for people of all countries is offered.