What is Goiter?
Goiter is commonly known as Gelhar. In this condition the thyroid glands, located at the neck, swell and become enlarged. Thyroids are butterfly-shaped glands present at the base of the human neck. Usually, goiters are painless. If goiters are larger then the difficulty in breathing and swallowing can occur.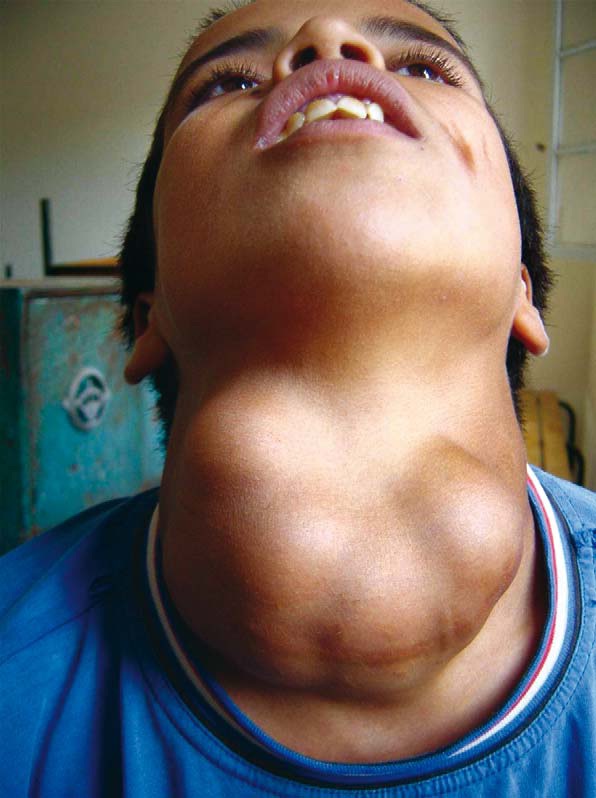 How Goiter is Caused?
Lack or deficiency of Iodine in the diet is the most common cause of goiter.
Another reason may be under-production or over-production of thyroid hormones.
Sometimes one or more lumps or nodules develop in thyroid glands that result in swelling and enlargement of thyroid glands. These nodules may be solid or fluid-filled.
In some cases, certain diseases can also result in enlargement of thyroid glands like Graves' disease and Hashimoto's disease, etc.
What are the Symptoms of Goiter?
The most common and visible symptom is the swelling at the base of the neck as you can see in the above image.
Other symptoms may include:
Hoarseness
Feeling of pressure or tightness in the neck
Sweating will be found after movement
Gradually loss of weight
Excessive hunger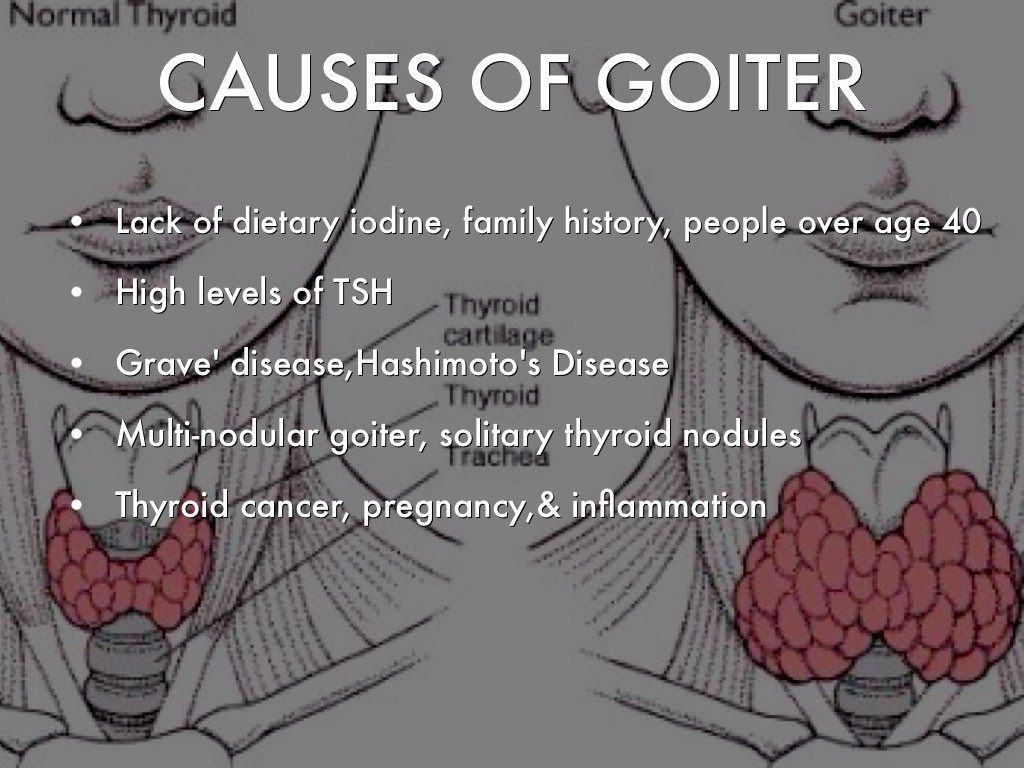 Allopathic Methods of Treating Goiter and Their Drawbacks
In Allopathy different types of treatments are available depending upon the symptoms and underlying causes .
Nothing for Small Goiters: If goiters are small and thyroid glands are functioning normally then no medication is given.
Medications: If the goiter is due to lesser production of thyroid hormones, medicines are given to control the condition. The main aim is to balance the hormonal levels in the body to cure it . There are many side effects associated with the use of these medicines. Patients must use thyroid replacement drugs for the rest of their lives.
Surgery or Operation: If the goiter is very large and is causing difficulty in breathing or swallowing then surgery is recommended. During surgery, all or part of the thyroid glands may be removed. This is a painful and expensive treatment method. There are many side effects due to the removal of thyroid glands from the human body.
Radioactive Iodine: If thyroid glands are overactive then radioactive iodine may be given orally to destroy thyroid cells. This helps in reducing the size of the goiter. The side effect is that the thyroid gland becomes under-active that may cause other issues in the human body.
Goiter Effective And Safe Treatment in Homeopathy
Depending on the type and real cause of Goiter, different medicines can be used to treat and cure goiter. In homeopathy, it is important to observe all symptoms, see previous medical history and nature of the patient before giving the right medicines. A good homeopathic doctor will recommend you right medicines depending on your condition. If treated in a right way, can be fully cured within few week or months. There are very rare chances of recurring once it is cured by homeopathic medicines.
Getting Treatment of goiter in homeopathy gives you the following advantages:
Treatment is safe. There are no side effects.
You will start seeing improvement after a few days or weeks.
There is no need for surgery or operation.
The main or root cause of goiter is treated.
Goiter is not re-formed after cure.
The treatment method is very inexpensive.
Lesser time is required for a full cure.
You don't need to take medicines after treatment is done.
Here is the list of some common homeopathic medicines used to treat and cure Goiter:
Calcarea carbonica. [Calc]
Carbo veg
Lapis Albus. [Lap-a]
Iodine. [Iod]
Spongia Tosta. [Spong]
Lycopus Virginicus. [Lyc]
Lachesis
Thyroid. [Thy]
Natrum muriaticum. [Nat-m]
Anacardium
Please don't ever take any mentioned medicines on your own without consulting a reputed homeopathic doctor. Medicines mentioned here are for educational purposes only.
Related